Gold on Sharp Bullish Trend as UD Dollar Continues on Bearish Trend
The ongoing economic crisis curtsy of the COVID-19 Pandemic seems to have given Gold a chance to regain its lost glory.
In just a couple of months, the price of the yellow metal has risen past its 2011 all-time high of $1,900 an ounce. The metal is currently selling at over $2,030 an ounce.
US Dollar is bearish for three months consecutively!
It is such a coincidence that as Gold prices rise, the most popular and dominant reserve currency in the world, US Dollar (USD), is facing a financial crisis following the COVID-19 pandemic.
The US dollar has been on a bearish trend for the last three months with no foreseeable future of its end as COVID-19 continues to wreak havoc in the US and around the world.
There were hopes that the US Dollar would start recovering after Friday's job report, but that has not been the case.
Compared to some of the other world leader currencies like euro (EUR), Canadian Dollar (CAD), Great Britain Pound (GBP), Japanese Yen (JPY), Swiss Franc (CHF) and Australian Dollar, the Dollar has been dropping. It has also been performing poorly against metals such as the Gold and Silver.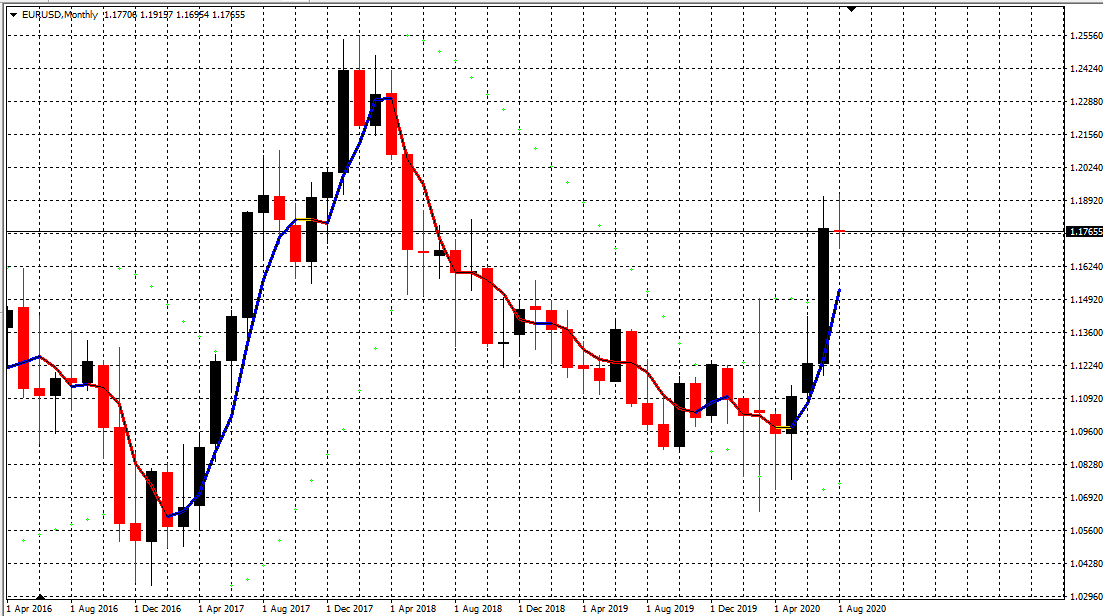 EUR VS. USD
Gold turning into a safe haven during the current economic crisis
The unprecedented bullish trend in Gold prices has made investors rush for the yellow metal as the world reserve currency value drops.
There is a Goldrush among investors to invest in the yellow metal. Most fear that holding their funds in USD would result in loss of value in the long term if the USD doesn't recover soon. At the same time, the rise in Gold prices and drop in USD prices have created a perfect opportunity for long tern forex traders to rip big from the price movements of Gold Spot (XAUUSD).
Gold vs. USD
And although there are fears that the Goldrush may end soon, it is not possible to define how soon the soon will be since according to the status quo, economies around the world are still grappling with the mess COVD-19 pandemic has caused!
The XAUUSD financial instrument (Gold Spot) offered by most retail forex brokers seems to be a great choice for long term forex traders at the moment.
Those who invested in the yellow metal at the beginning of the year and are still holding their trades have made over $500 per ounce to date.