Economic recovery on horizon, coronavirus dampens hopes
Now that all regions of the world have felt the devastating effects of the coronavirus, some of the negative factors have been priced into the markets. However, the future is far from clear with uncertainty looming around how quickly the world economy will be able to recover. So far, much of the economic data coming out after the crisis has spread throughout the globe has been supportive of risk-on sentiment.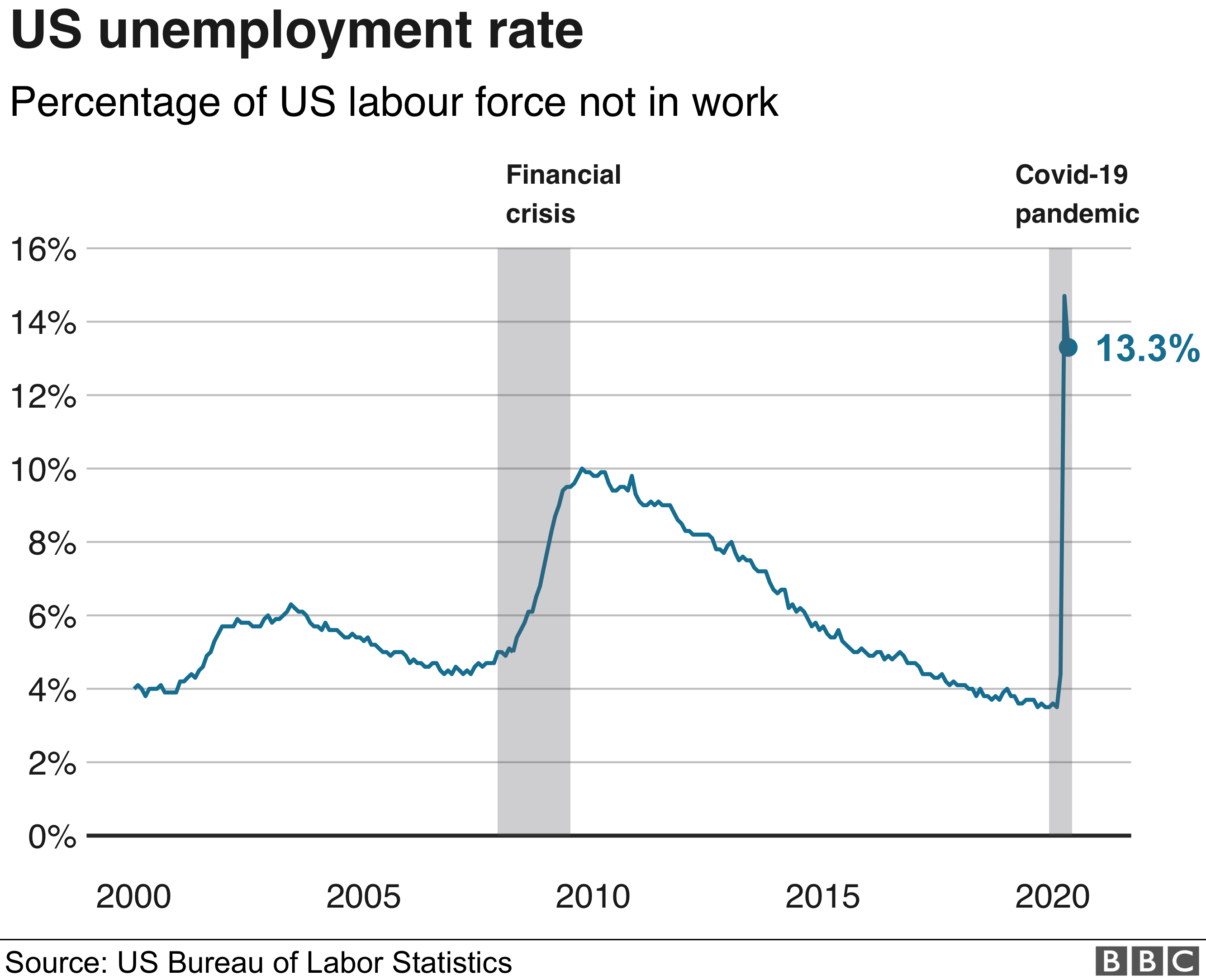 US employment better than expected, but still bad
Much of the U.S. data has been better than estimates, but comes amidst the backdrop of historically low expectations and record high unemployment around the world. In the largest economy in the world, the June 2020 jobs report showed non-farm payrolls rising by 4.8 million compared to an expected 2.9 million. The unemployment rate fell to 11.1% which is significantly better than the expected 12.4%. However, this good news comes in the face of an unemployment rate that had just recently hit a record high of 14.7%.
Positive economic data from the U.S. will help to quicken the declining dollar since this currency has been used as a safe-haven asset for investors. Forex traders will want to be on the lookout for significant potential for profit in shorting USD. Finding a reputable broker will empower investors to not miss out on this opportunity.
Rest of world shows signs of recovery, uncertainty still remains
The market seems to be somewhat optimistic on China's recovery with exports looking to be better than expected. In the U.K. the Bank of England is signaling optimism on the recovery in a recent statement from Governor Andrew Bailey. Germany's Economy Ministry has also noted signs of recovery in that country's economy, speculating that German industrial production may have hit a bottom. On the other hand, there is still much uncertainty as to how and when the coronavirus crisis will be resolved. Unexpected bad news on this front can reverse the risk-on sentiment, turning the markets more cautious. Covid-19 resurging in some locations
As of now, some areas of the U.S. which had been thought to have successfully suppressed the virus are now seeing worrying resurgence of infections. California has recently shut down parts of its economy which had previously begun to reopen. Florida is now in the midst of a serious emergency with having recently reported 269,811 cases of infection in a single day, which was a new record for that metric. Hospitals in Arizona are reportedly now being overrun due to Covid-19 cases.
Continually worsening conditions regarding coronavirus in the U.S. and worldwide will continue to weigh on risk-on assets, such as the South African rand and the British pound. Also, if bad news eventually leads to panic in the markets this could result in a rush into safe-haven assets. In this case, Forex traders can earn plenty of profit going long on these safe-haven assets, such as the US dollar and the Japanese yen. One potential way to maximize on a sudden turn in the markets to a risk-off mood is by shorting a risk-on asset and going long a safe-haven currency. For instance, a Forex trader may consider selling the GBP/JPY with an account from a trustworthy broker.
Hope for vaccine
One other factor that traders should be aware of is the potential for the development of a vaccine for Covid-19. There has recently been some positive news regarding vaccines with two experimental vaccines receiving "fast track" designation from the U.S. Food and Drug Administration. The two drugs are being jointly-developed by U.S. pharmaceutical firm Pfizer and German biotechnology company BioNTech.
These two vaccines, BNT162b1 and BNT152b2, are the furthest along in the process towards being allowed for the public. The two firms are projecting they will be able to provide 100 million doses by the end of 2021. There are a minimum of four drugs currently being tested in the U.S. and Germany. On the other hand, whether or not any of these drugs are eventually brought to market is far from guaranteed. Potential problems from clinical trials can easily slow down a drug's development or completely derail the project.
Regardless of what happens with the potential vaccines, the coronavirus or the economic recovery, since a reputable Forex broker will allow you to go both long and short in the currency markets there will always be an opportunity to earn profit.