Verifying that your forex broker is legit and not a scam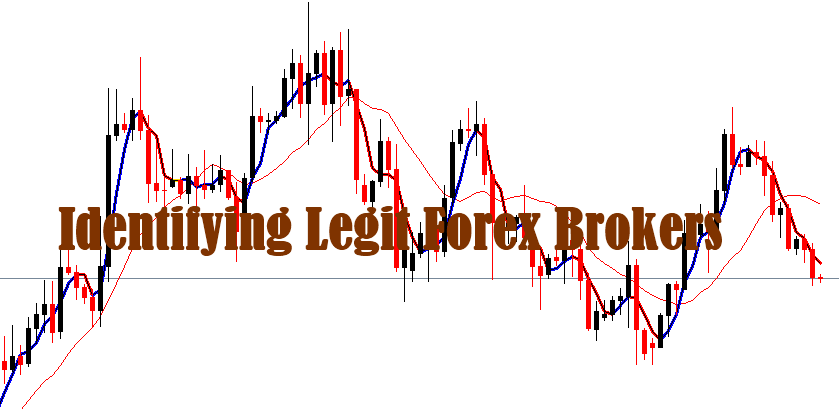 Forex trading is one of the most promising investment opportunities around the globe today. The forex market is one of the largest financial markets by volume of over $7 trillion being traded per day, which makes the market highly liquid. Another advantage is that it has no geographic boundaries and any party can participate as long as they find a forex broker that allows them to trade.
Nevertheless, not all that glitters is gold. The English men also said that when the deal is too good think twice. And this applies in the forex market. Due to its glamour and lucrativeness, scammers have flocked the internet in the name of forex brokers and it has become difficult to distinguish legit forex brokers from forex brokers that are just scams looking to pawn on malleable forex investors.
But how do you get off the hock? How do you navigate the treacherous waters to find a legit forex broker?
We are going to go through some tips to help you in identifying genuine forex brokers.
Tips of identifying legit forex brokers
1. Look for the regulation
There are regulatory authorities in different countries that are mandated with ensuring that financial market institutions like forex brokers operate in a manner that is safe for investors. In short, the regulatory authorities keep the brokers in check to ensure they do not indulge in fraudulent activities.
Before going looking for forex brokers, first, familiarize yourself with the financial regulatory authority in your country or region so that to be sure what to look for in the broker's website. In some cases, some brokers may not be directly regulated by a regulatory authority in your country but they should be registered with at least one of the top-tier regulatory authorities.
Some of the worlds recognized regulatory authorities in Forex include:
the Commodities Futures Trade Commission (CFTC) of USA,
the National Futures Association (NFA) of USA,
Financial Conduct Authority (FCA) of the UK,
the Swiss Financial Market Supervisory Authority ('FINMA'),
the CySEC (Cyprus Securities and Exchange Commission), and
the Australian Securities and Investment Commission (ASIC).
It is an added advantage if the broker is also regulated by the forex regulatory body in your country since it makes it easy for you to just walk to the headquarters of the regulatory authority and table your grievances with the broker. In some countries like India, the central bank is the apex foreign exchange regulatory authority.
You should also understand the rules of trading within your country to check if the broker you are about to choose follows those rules. For instance in India, it is illegal to trade non-INR Forex pairs according to the FEMA act; if you are from India, your forex broker must have the INR forex pairs like USDINR, EURINR, GBPINR, and JPYINR for you to trade.
2. Look at other traders' reviews about the broker
You should look for a reputable forex broker.
To find one, you should search online for reviews about the broker to find out the experience of other traders with the broker. Go through as many reviews as possible to determine if there are any issues that traders have had with the broker.
You get to understand what the broker does excellently, well, bad and even terribly. This will prepare you psychologically for what to expect if you decide to choose the broker.
3. Look for a demo account
Demo accounts are very important tools since they enable you to feel what it is like to open a real account with the broker. It gives you a chance to understand how to use the broker's trading platform before investing your hard-earned.
It also acts as a platform where you can test trading strategies before applying them in your real trading account.
Legit brokers are never in a hurry for your money. They give you all the time you need to prove you are comfortable to trade with them. After all, the money shall remain yours!
Still, trying to find out a better forex broker? We can recommend Forex4You broker to get you started.